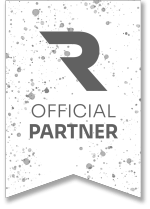 Titan Trail Run | Ken Forrester
Sat, 28th Oct

Stellenbosch
---
Race Information
The Titan Trail Run at Ken Forrester Wine Farm is your ticket to an unforgettable experience.






---
About Titan Trail Run | Ken Forrester
28th Oct - Stellenbosch
Hey there, adventure enthusiasts! Mark your calendars for 28 October because something awesome is headed your way. It's the Titan Trail Run happening at Ken Forrester Wine Farm in Stellenbosch, and you won't want to miss it! You've got options - whether you're up for a 5km, 10km, or 15km run, we've got trails that'll make your heart race and your spirit soar. But wait, there's more to this day t...
SEE MORE
Run - 5 km
Sat, 28th Oct • 08:00
Run - 5 km
Sat, 28th Oct • 08:00
Run - 10 km
Sat, 28th Oct • 08:10
Run - 10 km
Sat, 28th Oct • 08:10
Run - 15 km
Sat, 28th Oct • 08:15
Run - 15 km
Sat, 28th Oct • 08:15
---
Be the first to
this race
---
Amenities



---