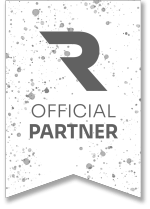 Thu, 2nd May 24

Mpumalanga
---
Race Information
Get ready to conquer the Sabie trails and savor the wild beauty of this remarkable region!






---
About The Sabie Xperience
2nd May 24 - Mpumalanga
Get ready to immerse yourself in the heart of South Africa's wild and breathtaking landscapes at The Sabie Xperience. This thrilling multi-stage mountain biking race offers a unique opportunity to explore the untamed beauty of the Sabie region, challenge your cycling skills, and create lasting memories with like-minded adventurers.
Cycle - 160 km
Thu, 2nd May 24 • 07:00
Cycle - 160 km
Thu, 2nd May 24 • 07:00
Cycle - 160 km
Thu, 2nd May 24 • 07:00
Cycle - 160 km
Thu, 2nd May 24 • 07:00
---
Be the first to
this race
---
Amenities



---