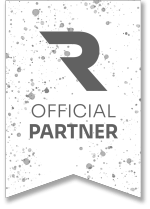 Rolando Hillcrest Marathon 2024
Sun, 11th Feb 24

Hillcrest
---
Race Information
Rolando Hillcrest Marathon - a bucket list event awaiting!






---
About Rolando Hillcrest Marathon 2024
11th Feb 24 - Hillcrest
Rolando Hillcrest Marathon is a prestigious and exhilarating long-distance running event that captivates both seasoned athletes and passionate enthusiasts. This iconic marathon, held in the scenic town of Hillcrest, offers participants a thrilling journey through picturesque landscapes, blending the challenge of endurance with the beauty of nature. Runners who take on the Rolando Hillcrest Marath...
SEE MORE
Run - 21.1 km
Sun, 11th Feb 24 • 05:00
Run - 42.2 km
Sun, 11th Feb 24 • 05:00
---
Be the first to
this race
---
Amenities




---