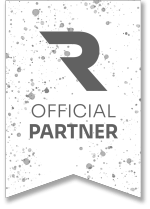 Sylvester 2 Day Trail Run Stage Race
Fri, 2nd Jun

Beaufort West
---
Race Information
Two and 1 day trail run events through the beautiful Karoo.





---
About Sylvester 2 Day Trail Run Stage Race
2nd Jun - Beaufort West
The Sylvester Trail challenge is a two-day stage race that takes place in the scenic Western Cape region of South Africa. The race is designed to test the endurance and skill of trail runners, with a challenging course that covers approximately 40km over the two days. It is open to runners of all levels, with different categories available to cater to different abilities. Ultimately, the Sylvest...
SEE MORE
Run - 0 km
Fri, 2nd Jun • 15:00
Run - 0 km
Bed, linnen, electricity
Fri, 2nd Jun • 15:00
Run - 15 km
Day 1 - 4km, Day 2 - 11km. Stage 2 will start and finish at Camp Grantham.
Fri, 2nd Jun • 15:00
8km Fun Walk / Ride (One day event)
Run - 8 km
Sat, 3rd Jun • 08:40
11km Trail Run (One day event)
Run - 11 km
Sat, 3rd Jun • 09:00
---
Be the first to
this race
---
Amenities



---