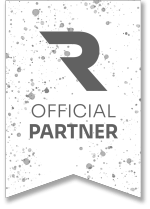 Run Againist Diabetes with Pitso Molemane
Sun, 14th Apr 24

Randfontein
---
Race Information
A great run for a great cause!






---
About Run Againist Diabetes with Pitso Molemane
14th Apr 24 - Randfontein
About: Run Againist Diabetes with Pitso Moleman Pitso Molemane is a Diabetes Warrior and an Activist who has lived 4 decades with type 1 diabetes. Pitso runs different initiatives to educate people about diabetes and raise awareness about the disease. Through his advocacy work Pitso gives hope to people living with diabetes. As a living testament that you can live a healthier with diabetes he help...
SEE MORE
Run - 5 km
Sun, 14th Apr 24 • 07:30
Run - 10 km
Sun, 14th Apr 24 • 07:15
Run - 10 km
Sun, 14th Apr 24 • 07:15
Run - 21 km
Sun, 14th Apr 24 • 07:00
Run - 21 km
Sun, 14th Apr 24 • 07:00
---
Be the first to
this race
---
Amenities



---