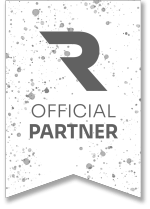 ---
Race Information
Lace up your running shoes, embrace the thrill of the outdoors, and conquer the trails like never before!





---
About Rocky Bay Trail Run
1st Oct - Scottburgh
Welcome to the Rocky Bay Trail Run - an exhilarating adventure for nature enthusiasts and running aficionados alike! Join us for an unforgettable experience that combines the thrill of trail running with the breathtaking beauty of Rocky Bay's scenic landscapes. Discover the serenity of untouched wilderness as you traverse through rugged terrains, lush forests, and majestic coastal vistas. Whether...
SEE MORE
Run - 6 km
Sun, 1st Oct • 07:00
Run - 6 km
Sun, 1st Oct • 07:00
Run - 12 km
Sun, 1st Oct • 06:30
Run - 12 km
Sun, 1st Oct • 06:30
Run - 19 km
Sun, 1st Oct • 06:00
---
Be the first to
this race
---
Amenities




---