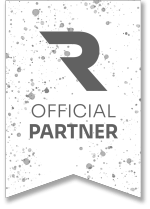 Parys Impact MTB Series #8
Sat, 25th Nov

Venterskroon
---
Race Information
Mark your calendars and join us for an unforgettable day of cycling at Venterskroon Inn.






---
About Parys Impact MTB Series #8
25th Nov - Venterskroon
Get ready to embrace the thrill of mountain biking at the Parys Impact MTB Series #7, nestled in the picturesque Venterskroon Inn! Venterskroon Inn, renowned for its stunning natural beauty and rugged terrain, sets the stage for an exhilarating biking adventure. As you pedal through the trails, you'll be captivated by the breathtaking landscapes that surround you – from rolling hills to dense for...
SEE MORE
Cycle - 10 km
Sat, 25th Nov • 08:00
Cycle - 21 km
Sat, 25th Nov • 08:00
Cycle - 53 km
Sat, 25th Nov • 08:00
Cycle - 77 km
Sat, 25th Nov • 08:00
Cycle - 122 km
Sat, 25th Nov • 08:00
Cycle - 160 km
Sat, 25th Nov • 08:00
---
Be the first to
this race
---
Amenities



---