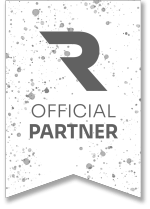 ---
Race Information
Come and experience the beautiful trails of Montagu Mountains.






---
About Montagu Mountain Mania
11th May 24 - Montagu
Stretching over Cogmanskloof and Bloupunt Trail in the beautiful Montagu. Runners get to enjoy the scenic trails the town has to offer. The 6km beginners trail, an easy trail, perfect for families to enjoy or an introduction to your first trail run. The 12km follows the Cogmanskloof trail, an intermediate route, with an elevation gain of 700m. 21km Trail, follows the Bloupunt trail, this is a diff...
SEE MORE
Run - 6 km
Sat, 11th May 24 • 09:00
Run - 12 km
Sat, 11th May 24 • 08:30
Run - 21 km
Sat, 11th May 24 • 07:30
Run - 30 km
Sat, 11th May 24 • 07:00
---
Be the first to
this race
---
Amenities



---