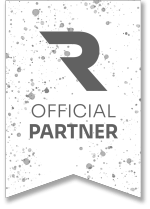 Merrell Hobbit Trail Runs 2024
Sat, 27th Apr 24

Hogsbacks
---
Race Information
An unforgettable and enchanting experience.






---
About Merrell Hobbit Trail Runs 2024
27th Apr 24 - Hogsbacks
Prepare to embark on a magical adventure with the Merrell Hobbit Trail Runs, an iconic event that transports participants to the enchanting world of Middle-earth. This trail run invites runners to explore the rugged and captivating landscapes of South Africa while celebrating the spirit of Tolkien's timeless tales. Saturday 27 April 2024: 06h00 Registration opens Arminel Hotel 07h00 42km Mountain...
SEE MORE
Run - 5 km
Sat, 27th Apr 24 • 10:00
Run - 16 km
Sat, 27th Apr 24 • 09:00
Run - 42 km
Sat, 27th Apr 24 • 07:00
Run - 5 km
Sun, 28th Apr 24 • 10:00
Run - 10 km
Sun, 28th Apr 24 • 09:00
Run - 21 km
Sun, 28th Apr 24 • 08:00
---
Be the first to
this race
---
Amenities



---