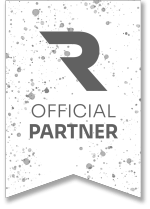 Maxi Race | Cape Winelands
Sat, 30th Sep

Stellenbosch
---
Race Information
The cream of the crop, a truly unique trail experience!





---
About Maxi Race | Cape Winelands
30th Sep - Stellenbosch
The alpha of trail runs! Not many come close to the exhilarating experience that comes with running the Maxi Race. Mountain ranges, wineries, fynbos, river crossings, and the stunning Cape Valleys make this a bucketlist event for many! In 2023 we aim to bring you an even better Race Village Experience: •A Race Finish Line you can look forward to, surrounded by family, fans and a super atmosphere...
SEE MORE
Run - 20 km
Sat, 30th Sep • 06:00
Run - 30 km
Sat, 30th Sep • 06:00
Run - 45 km
Sat, 30th Sep • 05:00
Run - 75 km
Sat, 30th Sep • 05:00
Maxi Fun Run 7km Kids U12
Run - 7 km
Sat, 30th Sep • 06:00
Run - 7 km
Sat, 30th Sep • 06:00
Run - 13 km
Sat, 30th Sep • 06:00
---
Be the first to
this race
---
Amenities




---