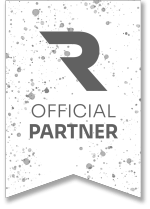 ---
Race Information
A chance to appreciate the unspoiled beauty of this region.






---
About Howick Trail Run
22nd Oct - Howick
The Howick Trail Run is an exhilarating outdoor event that takes place in the scenic and picturesque town of Howick, known for its beautiful landscapes and lush greenery. This trail running event offers participants the unique opportunity to explore the natural beauty of the region while challenging their physical and mental endurance. The trail run offers multiple distance categories to cater to...
SEE MORE
Run - 5 km
Sun, 22nd Oct • 07:00
Run - 5 km
Sun, 22nd Oct • 07:00
Run - 10 km
Sun, 22nd Oct • 06:30
Run - 10 km
Sun, 22nd Oct • 06:30
Run - 20 km
Sun, 22nd Oct • 06:00
---
Be the first to
this race
---
Amenities



---