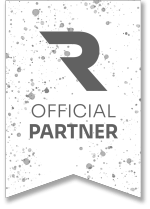 Sun, 26th Nov

Pietermaritzburg
---
Race Information
The Honey Trail Run promises an amazing journey like no other.






---
About Honey Trail Run
26th Nov - Pietermaritzburg
The Honey Trail Run is a captivating and exhilarating annual event that seamlessly combines the love for nature and the thrill of running. Set against the backdrop of a picturesque countryside, this unique trail run offers participants an unforgettable experience. The trail itself winds through a diverse range of terrains, showcasing the area's natural beauty. Runners traverse through lush forest...
SEE MORE
Run - 5 km
Sun, 26th Nov • 07:00
Run - 5 km
Sun, 26th Nov • 07:00
Run - 10 km
Sun, 26th Nov • 06:30
Run - 10 km
Sun, 26th Nov • 06:30
Run - 15 km
Sun, 26th Nov • 06:00
---
Be the first to
this race
---
Amenities



---