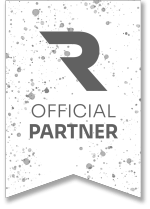 Hartenbos Mtb & Trail Run Challenge
---
Race Information
A must-attend event for mountain bikers and trail runners who are up for a challenge.






---
About Hartenbos Mtb & Trail Run Challenge
26th Dec - Cape Town
The Hartenbos MTB & Trail Run Challenge is an annual sporting event held in the town of Hartenbos, located in the Western Cape province of South Africa. The event is open to both amateur and professional athletes and offers two main categories: mountain biking and trail running. The mountain biking category features a variety of technical and challenging terrains, including steep inclines, rocky ...
SEE MORE
Run - 6 km
Tue, 26th Dec • 07:15
Cycle - 22 km
Tue, 26th Dec • 07:05
Cycle - 41 km
Tue, 26th Dec • 06:55
Cycle - 56 km
Tue, 26th Dec • 06:35
Cycle - 56 km
Tue, 26th Dec • 06:45
---
Be the first to
this race
---
Amenities




---