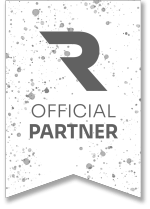 DBN Ultra & Aquabike 2023
---
Race Information
Take on one of Africa's greatest triathlons.






---
About DBN Ultra & Aquabike 2023
6th Aug - Durban
Durban Ultra & Aquabike is a multi-sport endurance event that takes place annually in the coastal city of Durban, South Africa. The event consists of two main categories: the Ultra Triathlon and the Aquabike. The Ultra Triathlon is a grueling endurance event that includes a 1.9 km swim in the Indian Ocean, followed by a 90 km cycle through the scenic coastal and inland routes of Durban, and finis...
SEE MORE
Sprint Individual (Pensioner's)
Triathlon - 25.6 km
0.6 km Swim; 20km Bike; 5km Run
Sun, 6th Aug • 07:00
Triathlon - 25.6 km
0.6 km Swim; 20km Bike; 5km Run
Sun, 6th Aug • 07:00
Aquabike - 91.9 km
1.9 km Swim; 90km Bike
Sun, 6th Aug • 07:00
Ultra Individual (Pensioner's)
Triathlon - 112.9 km
1.9 km Swim; 90km Bike; 21km Run
Sun, 6th Aug • 07:00
Triathlon - 112.9 km
1.9 km Swim; 90km Bike; 21km Run
Sun, 6th Aug • 07:00
---
Be the first to
this race
---
Amenities




---