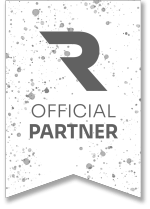 Sat, 13th Jul 24

Stellenbosch
---
Race Information
Bastille Trail Run is a must-do event for trail running enthusiasts in South Africa.






---
About Bastille Day Trail Run
13th Jul 24 - Stellenbosch
The Bastille Trail Run is a popular trail running event that takes place in South Africa. The race is typically held in July and attracts runners of all levels, from beginners to seasoned veterans. The Bastille Trail Run takes place in the Jonkershoek Nature Reserve in Stellenbosch, Western Cape, and features a challenging course that takes runners through rugged terrain and up steep hills. The c...
SEE MORE
Bastille Day Trail Run 10km
Run - 10 km
Sat, 13th Jul 24 • 09:30
Bastille Day Trail Run 15km
Run - 15 km
Sat, 13th Jul 24 • 09:00
Bastille Day Trail Run 25km
Run - 25 km
Sat, 13th Jul 24 • 08:00
Bastille Day Trail Run 35km
Run - 35 km
Sat, 13th Jul 24 • 07:00
Bastille Day Trail Run 50km
Run - 50 km
Sat, 13th Jul 24 • 06:00
---
Be the first to
this race
---
Amenities



---