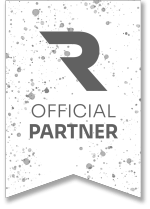 Alley Roads Midlands Triathlon
---
Race Information
We look forward to welcoming you to this exciting triathlon event on the shores of Midmar Dam.






---
About Alley Roads Midlands Triathlon
21st Jan 24 - Howick
Prepare for a thrilling and picturesque adventure at the Alley Roads Midlands Triathlon, hosted at the iconic Midmar Dam. This exhilarating event invites triathletes and outdoor enthusiasts to challenge themselves, embrace the breathtaking surroundings, and create lasting memories in the heart of the Midlands. Whether you're a seasoned triathlete, a lover of the great outdoors, or someone looking...
SEE MORE
Triathlon - 12.9 km
400m swim – 10km cycle – 2.5km run
Sun, 21st Jan 24 • 06:45
Triathlon - 25.7 km
750m swim – 20km cycle – 5km run
Sun, 21st Jan 24 • 07:00
Standard Distance Triathlon
Triathlon - 51.5 km
1.5km swim – 40km cycle – 10km run
Wed, 24th Jan 24 • 07:15
---
Be the first to
this race
---
Amenities



---