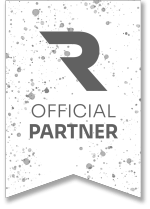 Zululami Seaton Trail Run
---
Race Information
Trail through the pristine Dolphin Coast!






---
About Zululami Seaton Trail Run
15th Oct - Durban
The Zululami Seaton Trail Run is an exhilarating and picturesque trail running event that captivates both avid runners and nature enthusiasts alike. Set amidst the breathtaking landscapes of Zululand, this trail run offers an unforgettable experience that combines physical challenge with the beauty of the natural world. Participants navigate through a diverse terrain that includes lush forests, ro...
SEE MORE
Run - 6 km
Sun, 15th Oct • 07:00
Manor House Venue, Sheffield Beach - Dolphin Coast
Run - 6 km
Sun, 15th Oct • 07:00
Manor House Venue, Sheffield Beach - Dolphin Coast
Run - 13 km
Sun, 15th Oct • 06:30
Manor House Venue, Sheffield Beach - Dolphin Coast
Run - 13 km
Sun, 15th Oct • 06:30
Manor House Venue, Sheffield Beach - Dolphin Coast
Run - 18 km
Sun, 15th Oct • 06:00
Manor House Venue, Sheffield Beach - Dolphin Coast
---
Be the first to
this race
---
Amenities




---