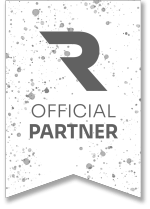 ---
Race Information
Come join us for this ultimate family multisport event in 2023






---
About Tinman Durban
17th Sep - Durban
The Tinman Durban is a popular triathlon held annually in Durban, South Africa. The event is known for its fast and flat course, making it a great choice for both seasoned and novice triathletes. The Tinman Durban consists of three different race options: the standard triathlon, a sprint triathlon, and a duathlon. The standard triathlon involves a 1.5-kilometer swim, a 40-kilometer bike ride, and...
SEE MORE
Swimrun - 4.1 km
Sun, 17th Sep • 07:40
Triathlon - 7.7 km
(200m Swim / 5km Cycle / 2.5km Run) 8yrs up.
Sun, 17th Sep • 06:50
Run - 10 km
Cycling and swimming not your thing? We got you covered with this epic 10km run
Sun, 17th Sep • 08:00
Triathlon - 28.3 km
600m Swim / 22km Cycle / 5km Run (15yrs up).
Sun, 17th Sep • 07:30
Triathlon - 43.2 km
1.2 km Swim / 32km Cycle / 10km Run
Sun, 17th Sep • 08:20
Duathlon - 47 km
10 km Run / 32km Cycle / 5km Run
Sun, 17th Sep • 07:45
---
Be the first to
this race
---
Amenities




---