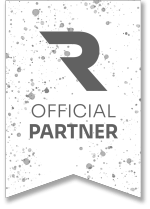 ---
Race Information
The trail that should be a bucket-list event for all.






---
About Table Mountain Trail Run
12th Nov - Maqongqo
Don't miss out on this unique experience at Pietermaritzburg's Table Mountain. A route that is full of history and been enjoyed by many great trail runners. The unreal scenery and views on offer are like no other and make this run as rewarding as can be. Date: Sunday, 12 November 2023 Online Entries: Close Midday, 10th November Late Entries Available (R50 Surcharge; U18s Exempt) Registration: 05:...
SEE MORE
Run - 7 km
Sun, 12th Nov • 07:00
Run - 7 km
Sun, 12th Nov • 07:00
Run - 12 km
Sun, 12th Nov • 06:30
Run - 12 km
Sun, 12th Nov • 06:30
Run - 18 km
Sun, 12th Nov • 06:00
---
Be the first to
this race
---
Amenities



---