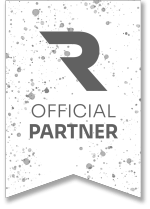 ---
Race Information
The best routes KZN has to offer!






---
About Run Collective Trail Run
19th Nov - Hillcrest
The Run Collective Trail Run is an exhilarating and immersive outdoor event that caters to both seasoned trail runners and newcomers eager to embrace the beauty of nature while challenging their physical limits. Nestled within stunning natural landscapes, this trail run offers a unique blend of adventure, camaraderie, and personal achievement. Participants traverse a carefully designed course that...
SEE MORE
Run - 6 km
Sun, 19th Nov • 07:00
Run - 6 km
Sun, 19th Nov • 07:00
Run - 11 km
Sun, 19th Nov • 06:30
Run - 11 km
Sun, 19th Nov • 06:30
Run - 18 km
Sun, 19th Nov • 06:00
---
Be the first to
this race
---
Amenities



---