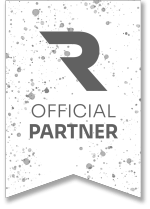 Parys Impact Trail Run #8
Sat, 25th Nov

Venterskroon
---
Race Information
Mark your calendar, gather your friends and family, and get ready to make lasting memories on the trails!






---
About Parys Impact Trail Run #8
25th Nov - Venterskroon
Get ready to embark on a thrilling adventure at the Parys Impact Trail Run #7, nestled in the charming haven of Venterskroon Inn! Set against the backdrop of picturesque landscapes and breathtaking natural beauty, this trail run promises an unforgettable experience for both seasoned runners and nature enthusiasts. Venue: Venterskroon Inn Registration: 06H30 - 08H00 Start: 08H15 Distances: 10km -...
SEE MORE
Run - 10 km
Sat, 25th Nov • 08:15
Run - 15 km
Sat, 25th Nov • 08:15
Run - 21 km
Sat, 25th Nov • 08:15
---
Be the first to
this race
---
Amenities



---