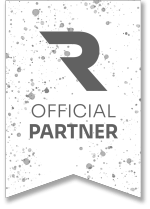 ---
Race Information
Don't miss your opportunity to participate in the Om Die Dam Trail Run.





---
About Om Die Dam Trail Run
2nd Dec - Franschhoek
Prepare to be swept away by the natural beauty of the Western Cape at the Om Die Dam Trail Run in Franschhoek. This exhilarating event invites trail runners and outdoor enthusiasts to embrace the splendor of the Franschhoek Mountains, revel in the thrill of the trails, and create lasting memories in this stunning corner of South Africa. INCLUDED IN YOUR ENTRY: Marked routes Water table on each ro...
SEE MORE
Run - 6 km
Sat, 2nd Dec • 09:30
Run - 6 km
Sat, 2nd Dec • 09:30
Run - 10 km
Sat, 2nd Dec • 09:00
Run - 10 km
Sat, 2nd Dec • 09:00
Run - 15 km
Sat, 2nd Dec • 08:00
Run - 21 km
Sat, 2nd Dec • 07:00
---
Be the first to
this race
---
Amenities



---