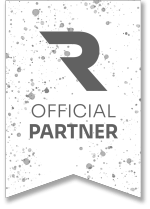 ---
Race Information
A true test of endurance, skill, and mental fortitude.






---
About Kromrivier BEAST 2024
3rd May 24 - Cedeberg
Get ready to conquer the untamed wilderness in the exhilarating Kromrivier Beast 2024. Set against the breathtaking backdrop of the Kromrivier Mountains, this event promises an unforgettable adventure for seasoned trail runners and nature enthusiasts alike. Participants will navigate through a rugged and diverse landscape, tackling steep ascents, rocky terrains, and dense forests, all while being ...
SEE MORE
Run - 27 km
**save R500 off std entry fee
Fri, 3rd May 24 • 07:00
Run - 42 km
**save R1000 off std entry fee
Fri, 3rd May 24 • 07:00
Run - 42 km
**save R1000 off std entry fee
Fri, 3rd May 24 • 07:00
---
Be the first to
this race
---
Amenities



---