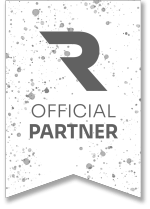 Kenneth Stainbank Trail Run
---
Race Information
Fantastic event for those who love trail running and nature.






---
About Kenneth Stainbank Trail Run
25th Jun - Durban
Kenneth Stainbank Trail Run is an exciting and challenging trail running event that takes place in the beautiful Kenneth Stainbank Nature Reserve, located in Durban, South Africa. The event is named after Kenneth Stainbank, a conservationist and naturalist who dedicated his life to the preservation of the natural environment. The trail run offers participants the opportunity to explore the reserv...
SEE MORE
Run - 5 km
Sun, 25th Jun • 08:00
Run - 5 km
Sun, 25th Jun • 08:00
Run - 10 km
Sun, 25th Jun • 07:30
Run - 10 km
Sun, 25th Jun • 07:30
---
Be the first to
this race
---
Amenities



---