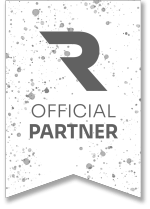 Kaia Manzi in Spring powered by PVM
Sat, 21st Oct

Bronkhorstspruit
---
Race Information
Embrace the energy and vibrancy of spring while immersing yourself in this endurance gravel event.






---
About Kaia Manzi in Spring powered by PVM
21st Oct - Bronkhorstspruit
The Kaia Manzi in Spring MTB event is a thrilling and exhilarating mountain biking experience that takes place in the scenic and enchanting surroundings of Kaia Manzi Resort, located near Bronkhorstspruit, South Africa. This event offers mountain biking enthusiasts the perfect opportunity to embrace the beauty of spring while challenging their skills on diverse and exciting trails. As the season ...
SEE MORE
Cycle - 100 km
Sat, 21st Oct • 08:00
Cycle - 160 km
Sat, 21st Oct • 07:30
---
Be the first to
this race
---
Amenities



---