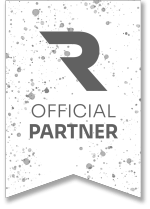 Christmas Trail @ Barn Owl
---
Race Information
Conquer some challenging terrain, enjoy some tasty grub, and bring the Xmas spirit!






---
About Christmas Trail @ Barn Owl
16th Dec - Howick
Join the KZN Trail Running team and celebrate the end of another crazy year. The Christmas trail @ Barn Owl has made quite the name for itself, situated at very popular Ground Cover Leather factory & shop in Curry's Post, this run will be one to boast about! Get set for a jolly time at the awesome Barn Owl! This cool holiday run happens at the famous Ground Cover Leather Factory and Shop, where t...
SEE MORE
Run - 3 km
Sat, 16th Dec • 07:15
Run - 3 km
Sat, 16th Dec • 07:15
Run - 5 km
Sat, 16th Dec • 07:00
Run - 5 km
Sat, 16th Dec • 07:00
Run - 10 km
Sat, 16th Dec • 06:30
Run - 10 km
Sat, 16th Dec • 06:30
---
Be the first to
this race
---
Amenities




---