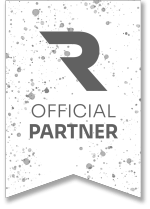 Golden Delight Brick Challenge
---
Race Information
So, gear up and get ready to take on the 226 Brick Challenge.





---
About Golden Delight Brick Challenge
2nd Dec - Durban
Introducing the exhilarating 226 Brick Challenge – a test of endurance and determination that will push your limits in the most thrilling way possible! Held in a stunning location known for its natural beauty and challenging terrains, this event promises an unforgettable experience for athletes and adventurers alike. Participants will dive into crystal-clear waters and conquer tough, undulating t...
SEE MORE
Swim - 1 km
Sat, 2nd Dec • 06:00
Swim - 2 km
Sat, 2nd Dec • 06:00
Swim - 3 km
Sat, 2nd Dec • 06:00
Run - 5 km
Sat, 2nd Dec • 09:00
Run - 10 km
Sat, 2nd Dec • 09:00
Run - 20 km
Sat, 2nd Dec • 09:00
Cycle - 20 km
Sun, 3rd Dec • 06:00
Cycle - 40 km
Sun, 3rd Dec • 06:00
Cycle - 80 km
Sun, 3rd Dec • 06:00
---
Be the first to
this race
---
Amenities



---