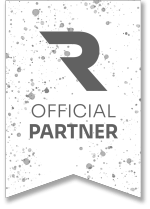 1000 Hills Trail Festival
---
Race Information
Exciting trail running event in the heart of KwaZulu-Natal!





---
About 1000 Hills Trail Festival
3rd Dec - Nonzila
Prepare to experience the natural beauty and adventure of the KwaZulu-Natal region like never before at the 1000 Hills Trail Festival, hosted by KZN Trail Running. This extraordinary event invites trail enthusiasts to immerse themselves in the rugged terrain, lush landscapes, and rich culture of South Africa's "Valley of a Thousand Hills." Date: Sunday, 03 December 2023 Registration: 05:30 onward...
SEE MORE
Run - 5 km
Sun, 3rd Dec • 07:15
Run - 5 km
Sun, 3rd Dec • 07:15
Run - 10 km
Sun, 3rd Dec • 07:00
Run - 10 km
Sun, 3rd Dec • 07:00
Run - 20 km
Sun, 3rd Dec • 06:30
Run - 38 km
Sun, 3rd Dec • 06:00
---
Be the first to
this race
---
Amenities



---